Managing multiple documents, getting them signed, collecting them from different people, and finally storing them in an organized manner is a painstaking task. Unfortunately, most businesses still are doing this the old-fashioned way using pen and paper to sign documents. Electronic signature software is the modern way to get this arduous task done efficiently.  
There are many reasons why you should use an Electronic Signature app for running your business. The problem is finding the right software to match the needs of your business. We have done the research for you so you can get started quickly with the best eSignature app for your business.
Part 1: Why Should you use an ESignaute App?
There are many reasons for you to use an eSignature app. All these reasons center around making your business more efficient and functional.
1.1 Saves Cost
When you are running your business using paper-based agreements, you are spending a lot of money. The cost of paper, Ink Cartridges, Printing machines, file storing systems, and electricity can be saved if you are using an Electronic signature app. You just need to pay a small monthly fee for getting much more than what you are spending on paper agreements.
1.2 It Is Convenient 
It is very easy to add other people to view and work on the template. You can digitally store the signature and use it for later use. The documents can also be stored in the app.
An electronic signature app makes the whole process very easy and saves both time and effort. It is also easy to manage the agreements from one central location.
1.3 Safety and Security 
Electronic signature apps are more secure than a traditional system. Your signature when forged digitally can be very easily traced. You can find the name, location, and other essential details of the forger. 
Part 2: What is CocoSign?
CocoSign is a very reliable Electronic signature app that you can use from any web browser and also via apps that are available for both Android and iPhones. CocoSign is used by millions of business owners from all across the globe because of its excellent benefits. There are many other electronic signature apps that are available in the market but CocoSign stands out from them.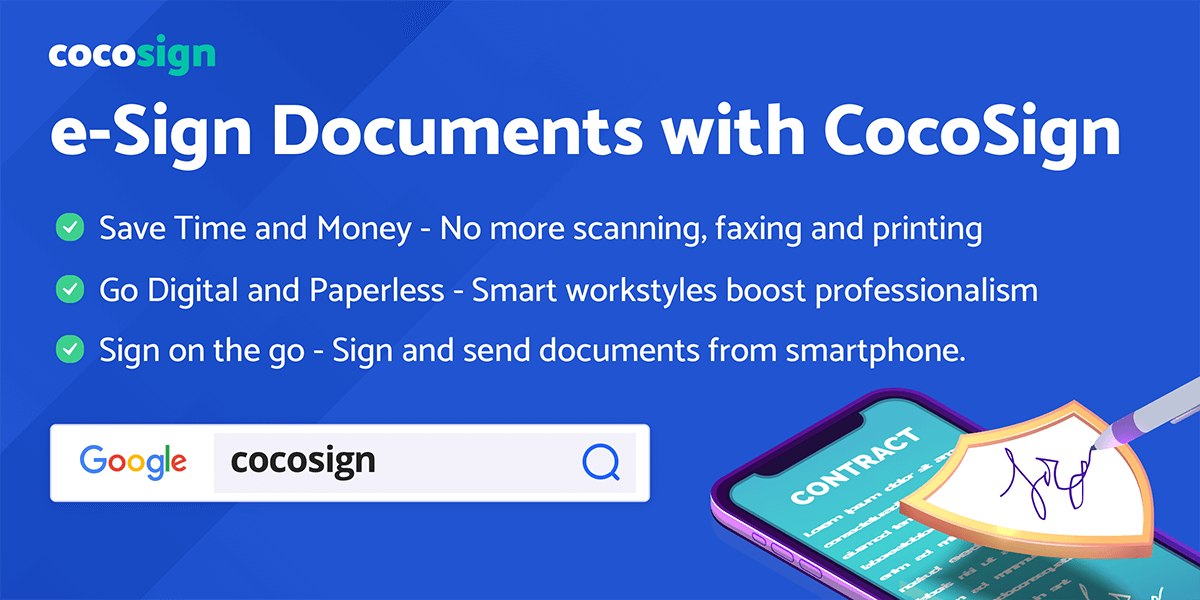 CocoSign offers various different types of business templates that anyone can download from their official website without having an account. If you open an account for free you can use it from the website dashboard and from mobile as well. It is very easy to edit the template and then upload your digital signature to the app for future use. 
One of the websites which you can use to generate digital signatures is Signature Generator. It has a very simple user interface where you can simply type your name or your initials and the software would create a signature for you. The other way to do this is by creating your own signature and download the digital file.  
Part 3: Amazing Features of CocoSign
You would get many amazing features as a CocoSign user which makes it the best Electronic signature software that you need for your business.
3.1 Access to Many Templates
CocoSign has a wide variety of templates that would take care of your business or personal needs. CocoSign templates range from lease agreements to even divorce agreements which pretty much take care of any legal documents that you need to sign on. You can find the different templates from their official website under the "Templates" tab. 
The templates are also present on the website in a very organized manner which makes it very easy for you to find the template that you need. You can download the template for free and make any changes you find necessary. 
3.2 Amazing User Interface
CocoSign has a very easy-to-use interface for their web, Android, and iPhone Users. You can find all the options that the app has to offer from the main dashboard. The interface makes it very easy to manage multiple documents easily from one central location.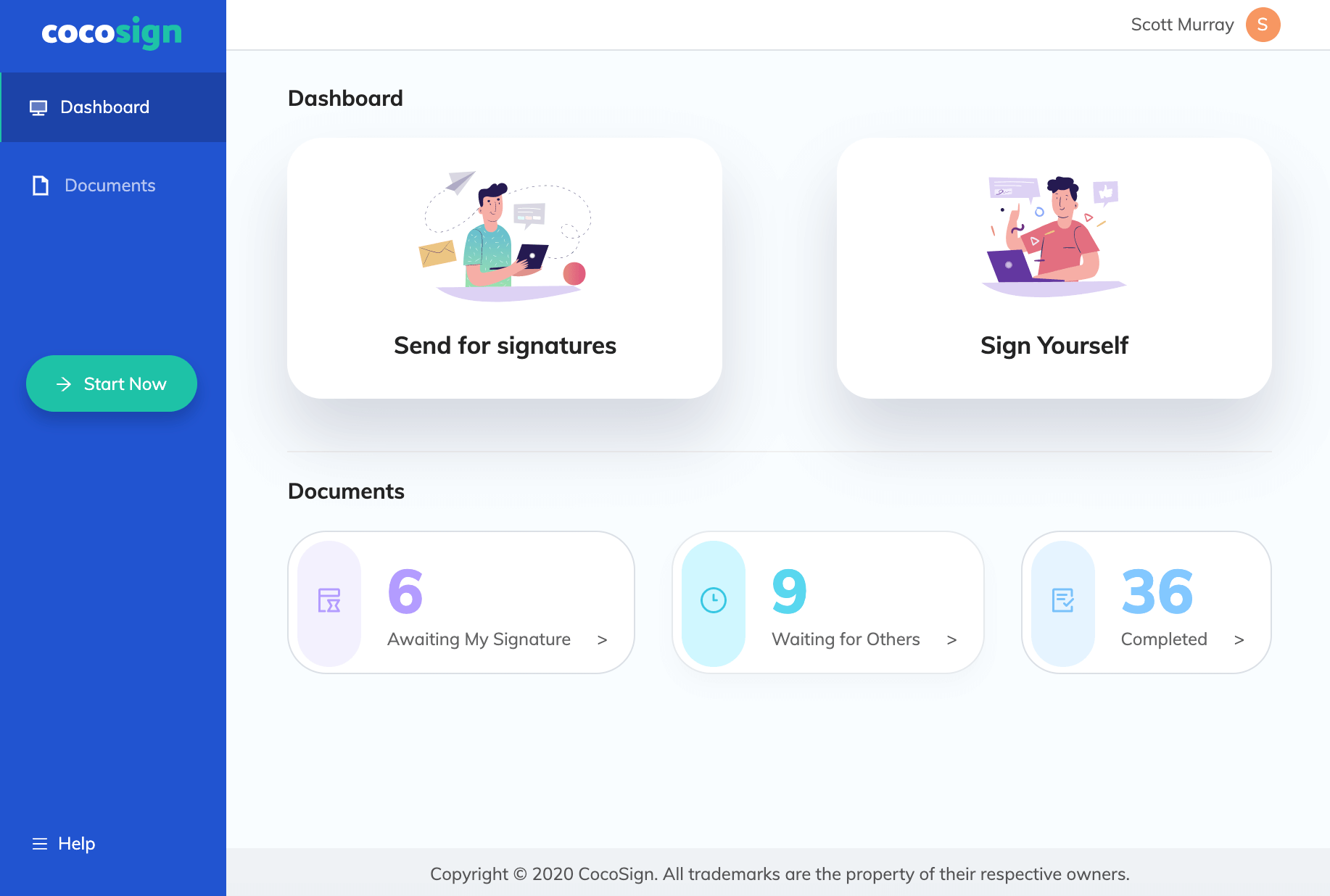 You would get notified by the app when someone received and accepted an invitation to edit the documents. You can track who has signed the document and which participants are yet to sign. You can also assign various levels of permissions to edit the documents to the people you chose to share the agreement with. 
3.3 Safe Storage
You can store as many documents as you want as a CocoSign user. You don't have to rely on a complex filing system when you are using CocoSign. It not only makes it easier to manage so many documents but is also more efficient and cheaper.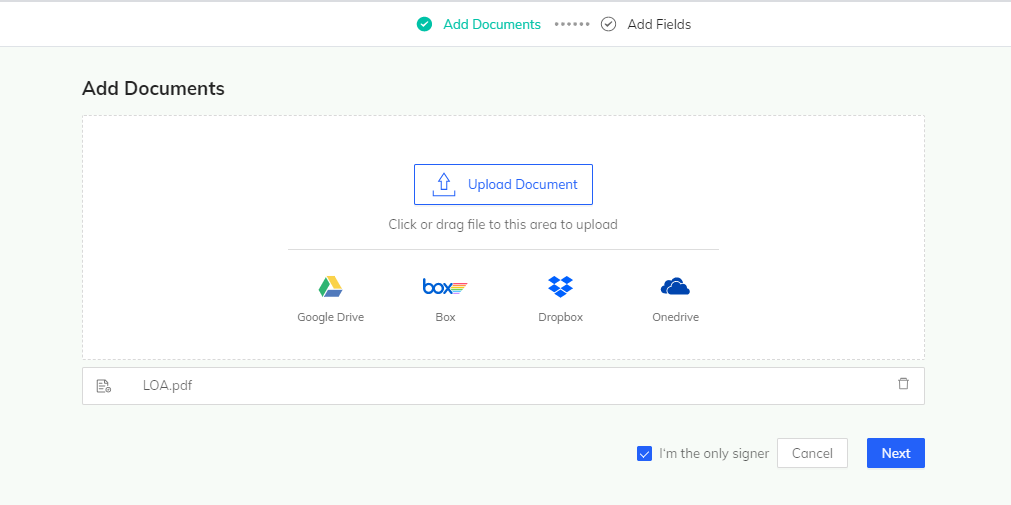 You can access the document from anywhere you want as they are stored in the cloud. You can work remotely on them from anywhere even when you are on a business trip. It is also very safe to keep the document in CocoSign.
Even the employees of CocoSign don't have access to view your documents. CocoSign has heavily invested in cybersecurity tech so hackers can't get inside their system. 
3.4 Convenience 
You won't need to spend a huge amount of time signing a document when you are using CocoSign. It removes all the manual errors that a person can make while signing a document. You can upload your digital signature and store it in the CocoSign app for further use.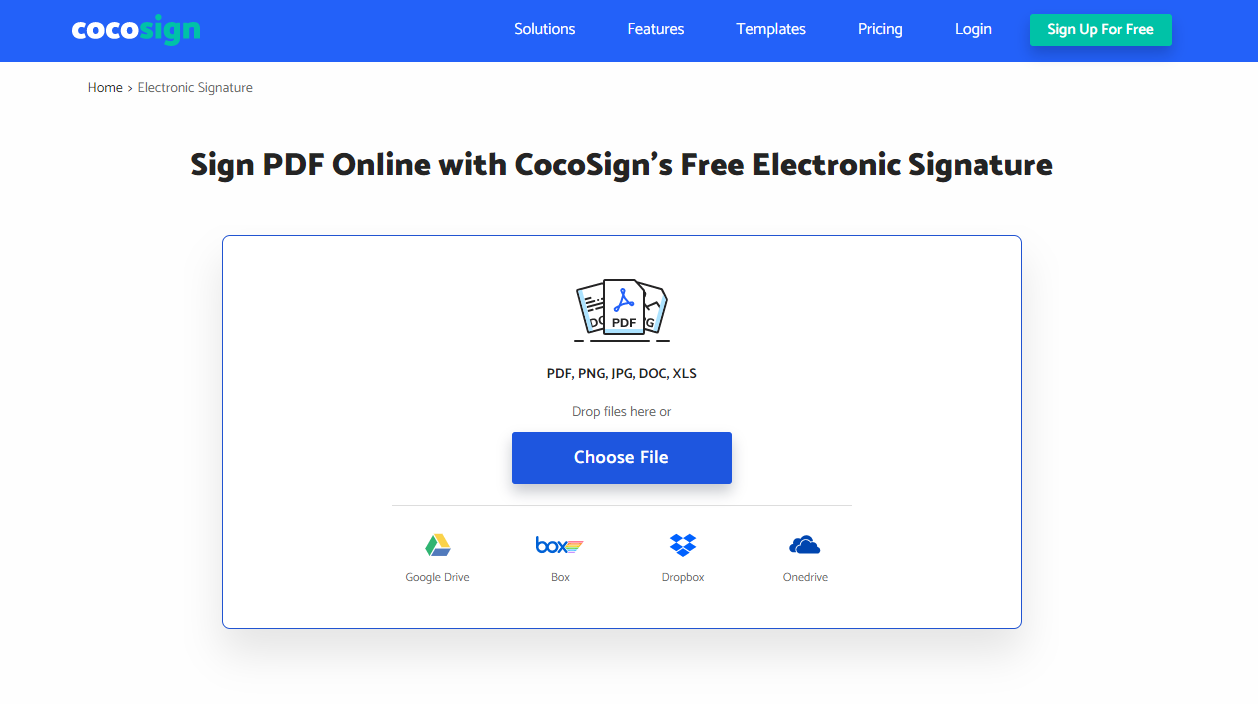 It is also easy to manage an agreement and share it with multiple recipients so they can also work on the agreement. You can easily assign the order of signatures of the involved parties using the CocoSign app. 
Part 4: Conclusion
CocoSign is the best app in our opinion when it comes to digital signature software. It is affordable, easy to use, packed with features, and very secure. It is used by people from all over the world for a reason. If you are running a business and you want to switch your paper-based signature system with a digital signature app, CocoSign is the perfect choice for you.